43
Gotta show some love to my beloved
New Orleans Saints
. I've been a fan for as long as I can remember watching football. I was their fan when they were "Da Aints." I stood by them when they made their first playoff game and had a pretty good team in the Late 80's. I was their fan when they're good and kept on finishing second in the NFC West Division when the San Francisco 49ers were having their dominant run. I remained a die-hard after moving to the Bay Area in 2000. To see them make it was awesome. But winning the whole thing is Sweet!
To think, they were about to be called the San Antonio Saints after Katrina. I'm really happy for my hometown and happy or my Saints. Who Dat!
Attached are some pictures from my Crazy Super Bowl Party. What was at stake?
Loser wears a dress
. My friend picked the Colts. I, of course, pulled for the Saints.
Here is the result: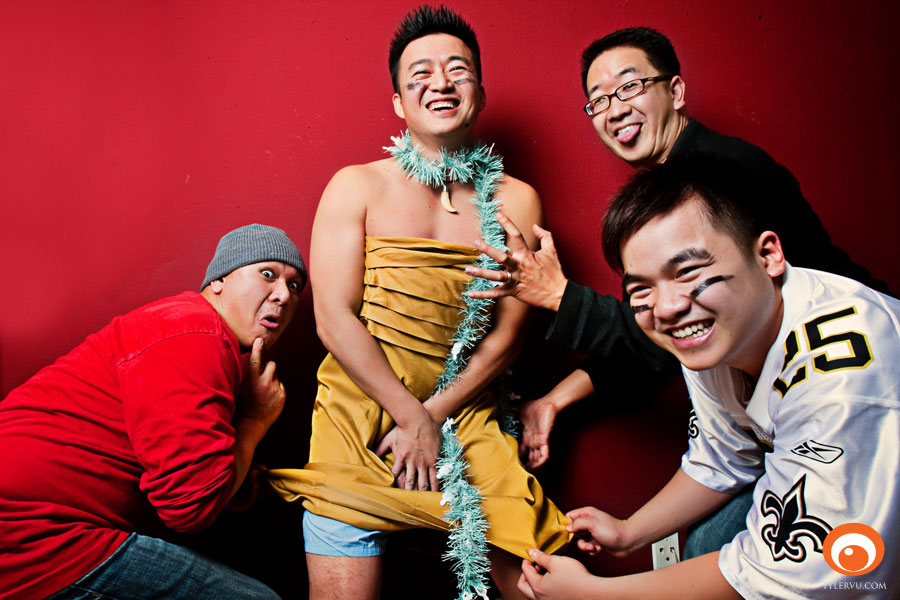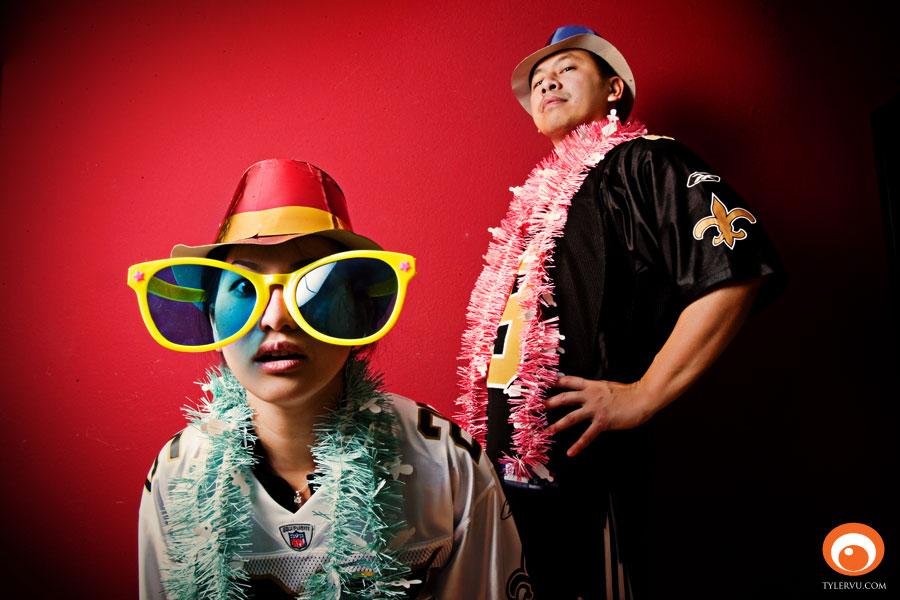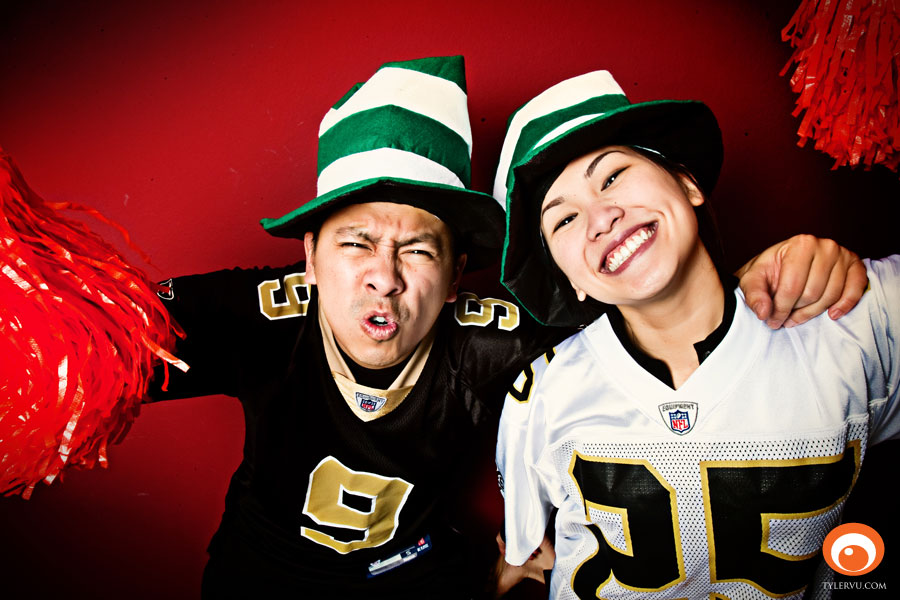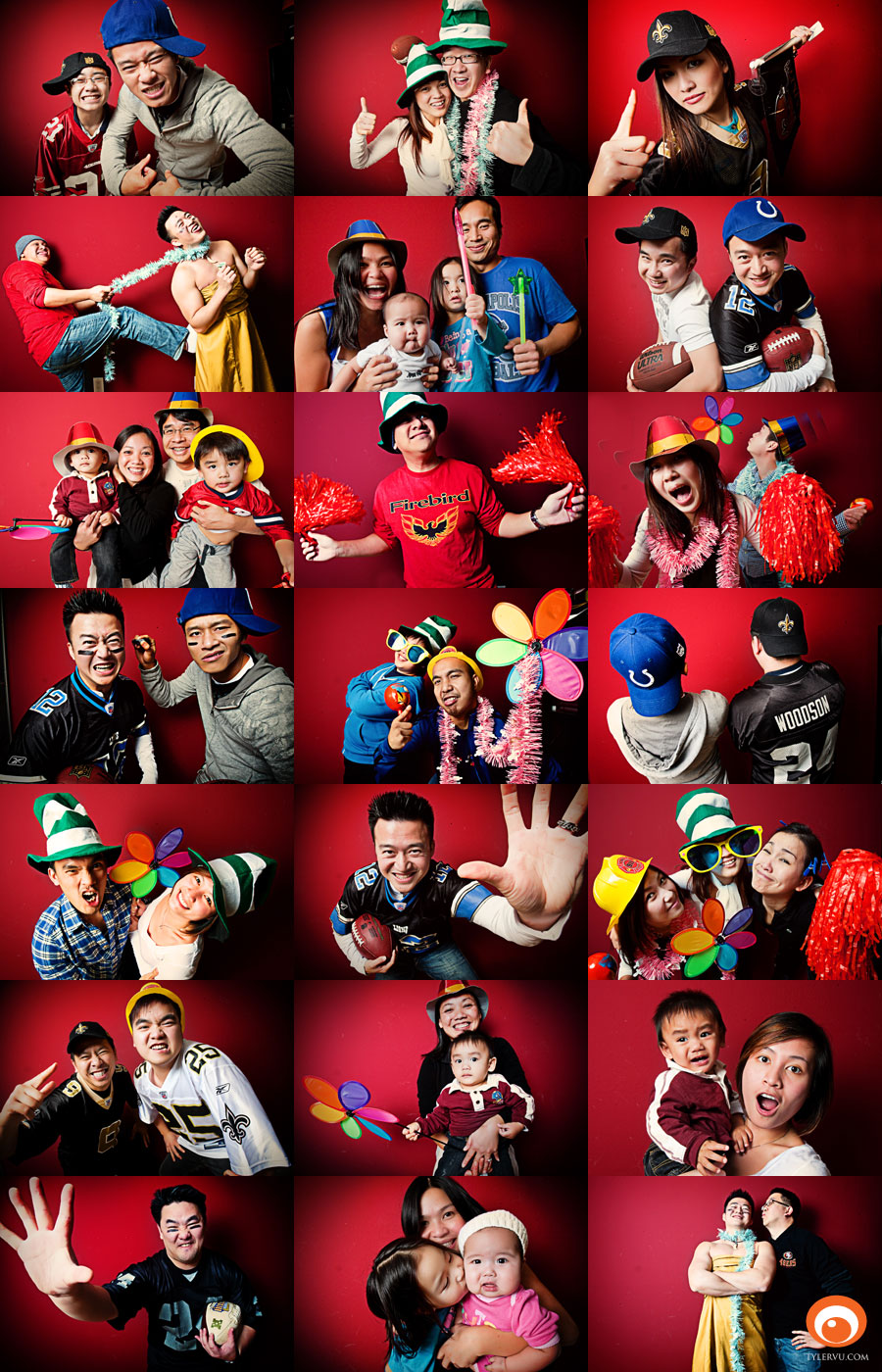 If you were wondering if you can add this kind of photobooth-photoshoot for your wedding, I now offer it. Is my Side Show Booth product. Please conteact me if you have any question.